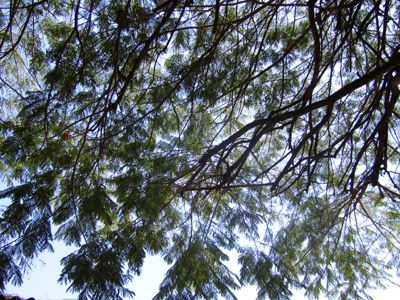 I didn't mention it before, because I wasn't sure if it would work out...but it's finished and quite awesome!
Today I went to the makeshift studio of a friend, Martin, to pick up my first Tanzanian recording. As in I recorded a Tanzanian dance song. Oh man, it is just hilarious, you have to hear it. It's called "Hili Penzi"
this love
(no relation to the Maroon 5 track) and it's a dancehall rap song. I sing the melody and am joined by two Tanzanian rappers. We recorded it in two afternoons and I had a blast doing so. It's completely in Swahili, so I really have no clue what I'm singing about. I had to learn it really fast as the producer wanted to have the first bit recorded in only an hour. So, upon my return I will have some kind of CD release party. Music, African food and drink should make for an interesting night. Come one, come all.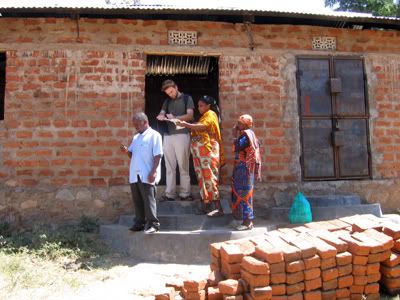 Community kitchen for the yogurt project. It's been halfway finished for months.
Other than that I have been working hard to pull together loose threads of a program that is not working at the moment. Most of our contacts back home are M.I.A., leaving me extremely frustrated. We are doing as much as we can on our end of things, but are receiving very little assistance from home. Nevertheless, We'll continue to accomplish whatever we can here.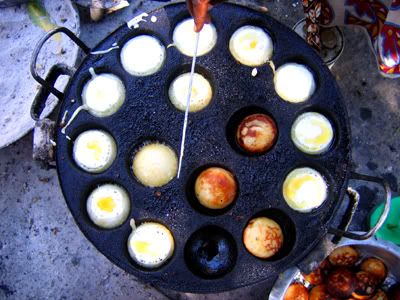 This morning I went to visit my friend Pendo at her home. She is 37 and has 9 kids but she is so friendly and funny that I don't notice the demographic differences between us. We were treated to some vitumbua (fried donut-ish snacks, see above) a huge pineapple, mango and hot tea. We sat around the coals as her mom and sister prepared everything for us. Her mom alternated between sorting rice and dancing, while her sister brought out some family photos.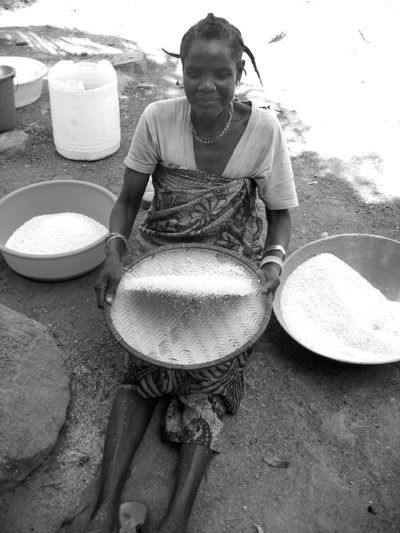 pendo's mom and the rice
All around me the crowd of neighbourhood chilren was growing by the second. It's big news when mzungus come into a quiet suburb. Inside the house, her husband lay passed out on a reed mat, sick with malaria. I felt really awkward being there but Pendo urged me to sit down and relax. Oh, he'll be fine, she insisted. Her daughters brought in fresh water to wash my hands and begged me to take a million pictures of them. It was a really nice Sunday morning.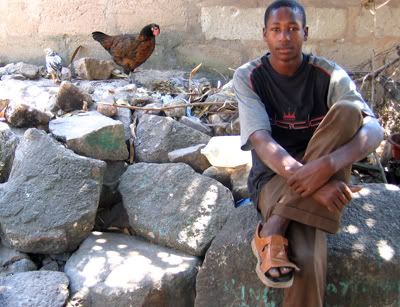 boy outside Pendo's house
Earlier this morning, my cell phone rang around 5:30 am, waking me out of a deep sleep. A strange voice was on the other end and--in my sleepiness--I had no clue who this confused man was. After several minutes I realized it was Brian, out on the town in London. Apparently he and some of my other friends were right in the middle of "Guys gone wild II" and had decided to call me. After brief words with Bacon and Pranay (Bacon asked if I could bring him home a machete, and yes, they are sold on the side of the road here) while Pranay told me I sounded dead. It was very funny and so nice to hear some familiar voices. I love technology this summer. Thanks guys.
The rest of the weekend was spent at various restaurants. Post-sickness, I also made a return to that stunning beachfront restaurant, Tunza. The sky was incredible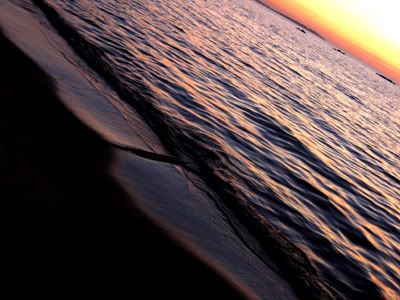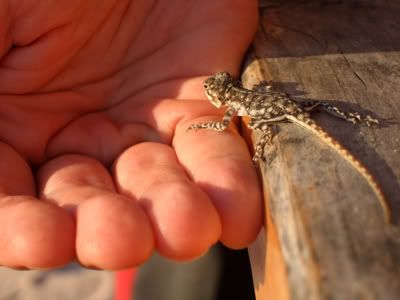 Ian befriending a baby lizard
On the weekday evenings, I sit outside on my balcony and watch the sun go down. It's lonely, yes, but lovely.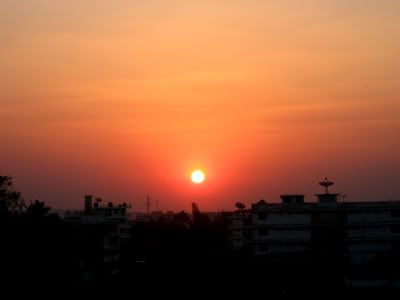 For transportation I mostly walk, but when I need a cheap ride in a hurry, I hop on a dalladalla and cram in with at least 12 other people. The smell leaves something to be desired...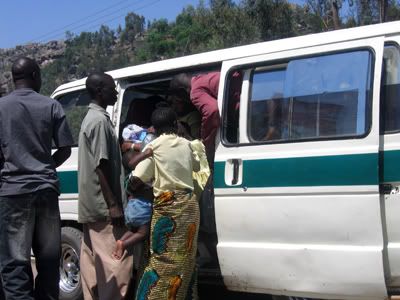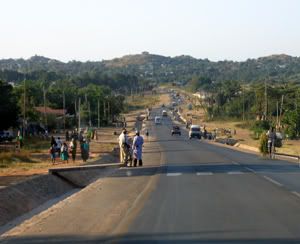 the road ahead
I am almost halfway finished this internship. Next week I will talk more about that but for now...best regards.
I hope you're all doing okay in the crazy heatwave I've been hearing about!