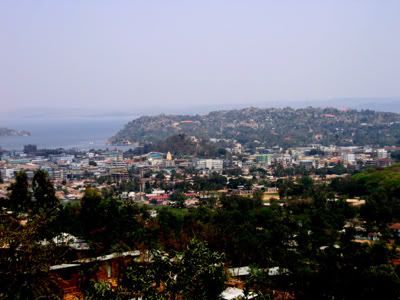 mwanza from above
"You, my friend, are no longer a guest but a Tanzanian sister!" (
english translation
)
So I guess I've been accepted. Maybe it's the Swahili that I speak almost exclusively to the locals, or maybe it was the African clothing I was wearing that day. Regardless, I am now welcomed as a sister and have been embraced by the huge, extended family that makes up Tanzania. As my somewhat crazy language teacher said it best, "You either become Tanzanized or you will be frustrated every minute of the day!"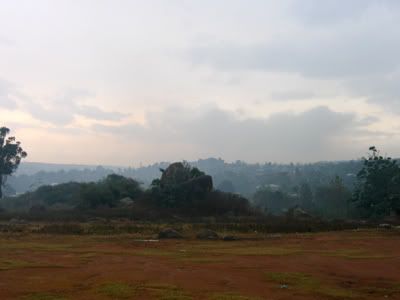 Mwanza countryside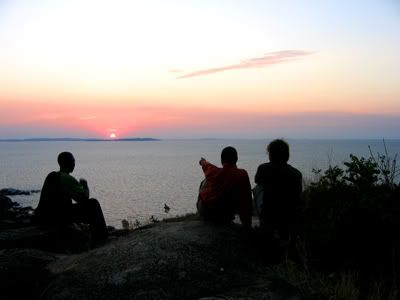 Sunset at Dancing Rock
And it's true. In order to truly enjoy life in Mwanza, you have to expect the unexpected, the unreliable, the annoying, the less-than-logical. You have to be okay with bank managers asking you to find them a job in Canada while you're trying to open an account. You have to politely accept the grease-filled food that is so generously offered (or make up an excuse about having a serious stomach condition like I do). You have to relinquish personal space and be okay with kids following you at all times. You have to learn to breathe through your mouth to avoid the brutal smells, to walk quickly enough to avoid being pickpocketed but not too fast that people laugh at you. You have to use your imagination to pass the time, as virtually every activity requires 3x the time it needs to. You have to prepare to live alongside cockroaches and lizards alike.
You must swallow your arguments and own ideas when organizing a party or cooking or
anything
, cause there is NO WAY you can win an argument with a Tanzanian mama. No way in hell. You have to be okay with being scrutinized and observed every second of the day. You have to consider each person as a member of your family and greet them as such. I actually really like being called "sister" though.
You have to be paitient when there is no power or water for days on end, when there is no toilet paper in any public washroom, when everyone harasses you everywhere you go and when you're just dying to be with familiar family and friends.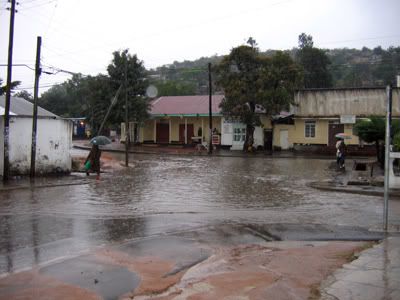 The flood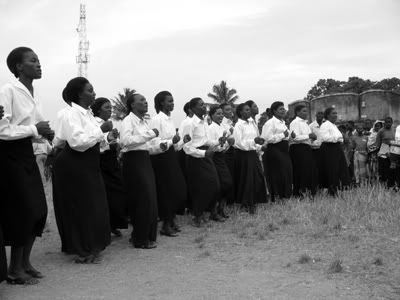 Choir at the Kivulini festival
If you can do these things, if you consent to adjust your lifestyle for a few months, them you will see a amazing new world. You will be ushered into churches to witness the faith of humble people as they all sing together in crazy harmony. You will learn to pray alongside your islamic sisters (even if it's in a pantry in mid-afternoon). You will be lucky enough to swap jokes and trade stories, cross-culturally. You will have the tool of a new and beautiful language with which to connect with others.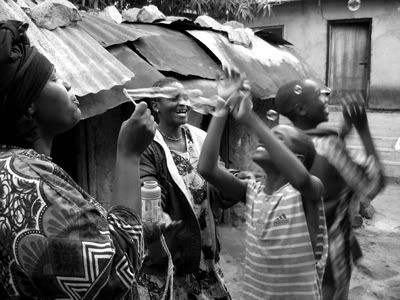 Pendo's kids enjoying the bubbles I gave them
You will be warmly welcomed into the homes of the poorest of poor and offered anything they have. You will be serenaded, you will dance and eat and drink and stare around in wonder. If you grow to love the people of Tanzania, you will be loved and treated with such generosity and, well, kind of like family...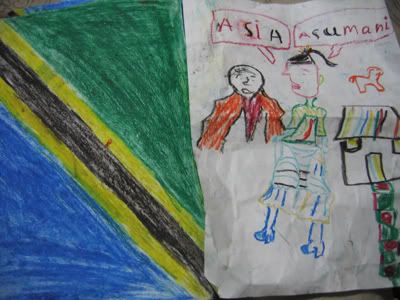 a gift from some of my favourite ki
ds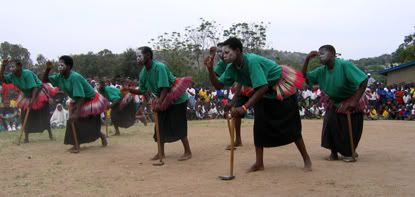 Sukuma dancers at the festival
You can choose your own level of involvment. Over the last few weeks I have chosen to just sink right in and make the most of the rest of my time here. I would never want to stay here permanently, but a visit back may be in the cards.
A classroom in Buswelu school
Now I only have about 3 full days left. I'm ready to come home, more than ready, but I will never forget the people here. Through all my frustration I've learned a thing or two about my strengths and weaknesses. I know a lot more about how I want to live and what is really, really important over the next few years. You may have heard this all before, and I have too. But it's hard to sum anything up here, you know. The experience is not over and it will overlap and intertwine with my life in Canada in lots of cool ways. I look forward to it.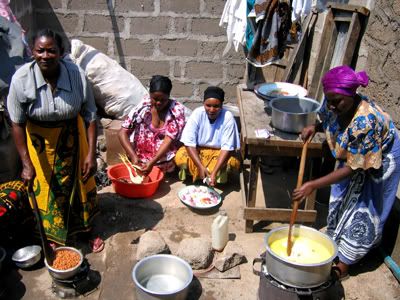 Cooking a meal is a group effort!
Speaking of which, lots of Tanzanian food will be on the menu pretty soon. I didn't get bossed around by mamas in the kitchen for nothing!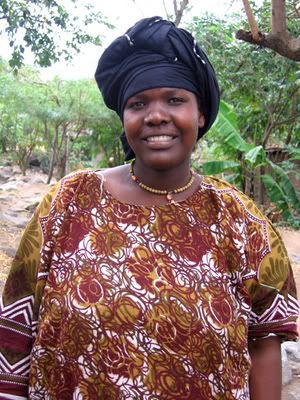 My great friend, Pendo.
So yeah, my extended Tanzanian family will stay with me and definitely keep me humble for the rest of my life. At the same time, nothing beats your real family, your life-long friends and the man you love. See you all in a few days or shortly thereafter!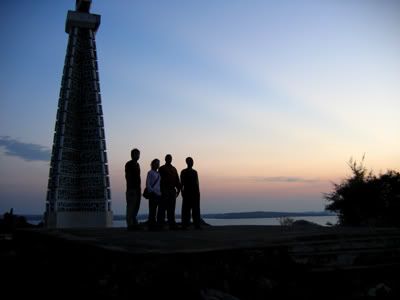 Dancing rock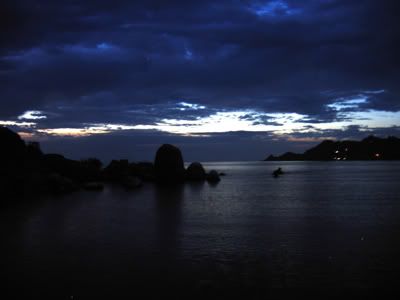 Rockbeach