So a few weeks have passed...yep. I've been struggling to keep up with the pace of life in my beloved, lovely Canada. Even though the sun eternally sets at 7 in Tanzania, the days stretch out much farther. It's hard to write about the transition right now cause there is still so much that has to sink in. I guess I'll start with where I started...
After spending an all-too-brief car ride etc with my family, I was off to join in the festivities of O-week. I arrived just in time for the pre-party which involved many shirtless men with strange facial hair frantically flipping beer cups and yelling at eachother. Welcome back to Western! After we all signed our contracts, the week progressed in all it's festive, zen yet spirited sobriety (at least for the sophs).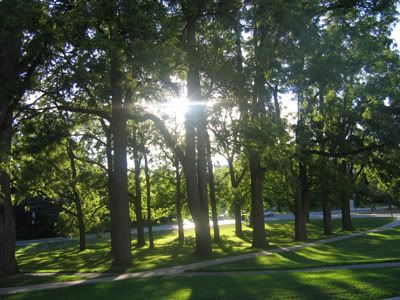 O-week always involves a lot of this kinda stuff: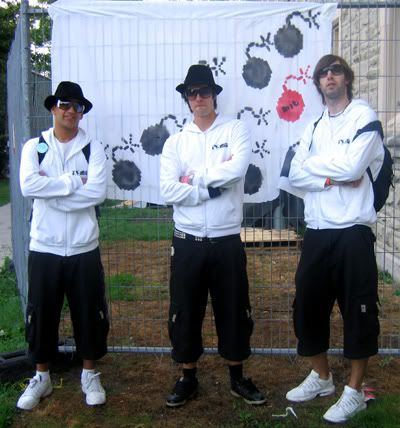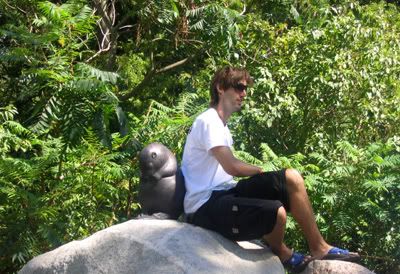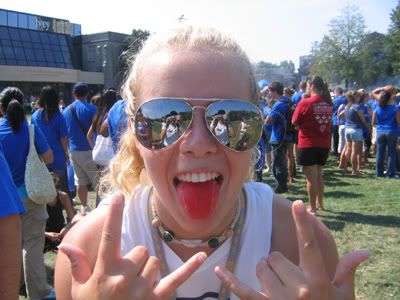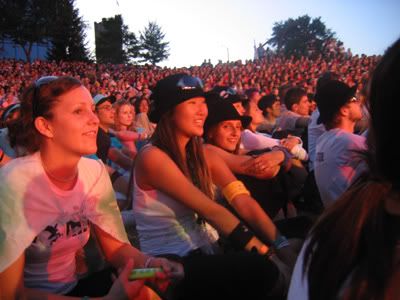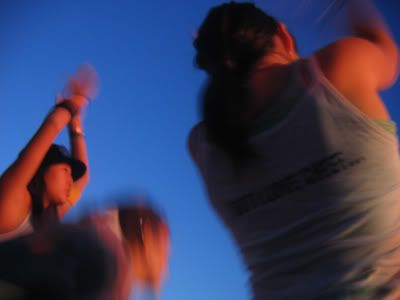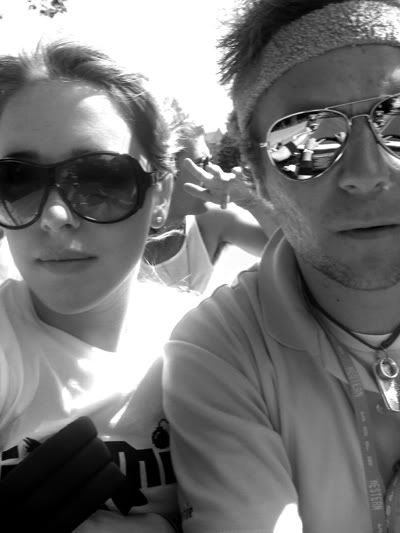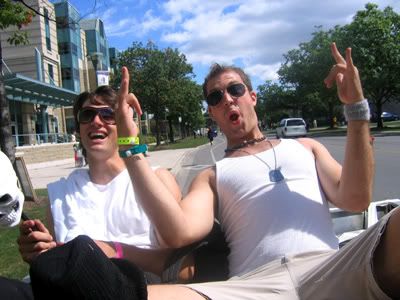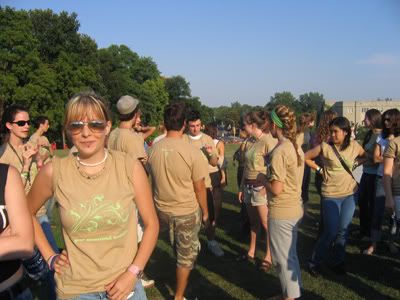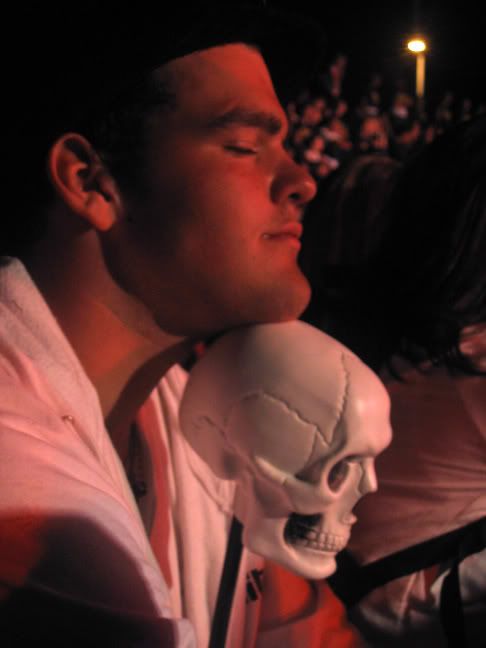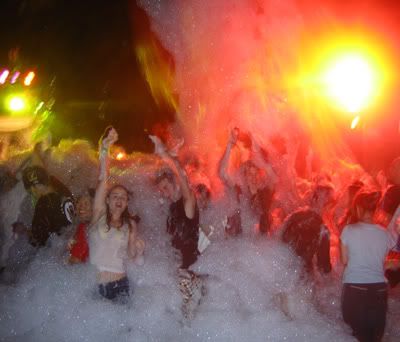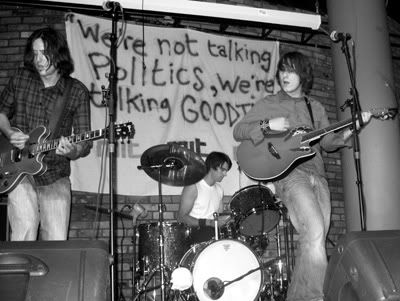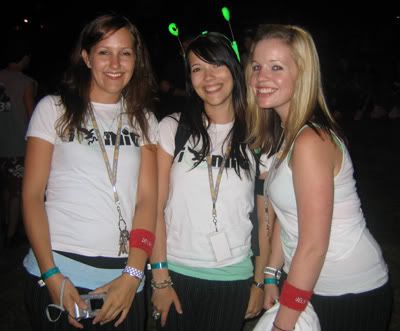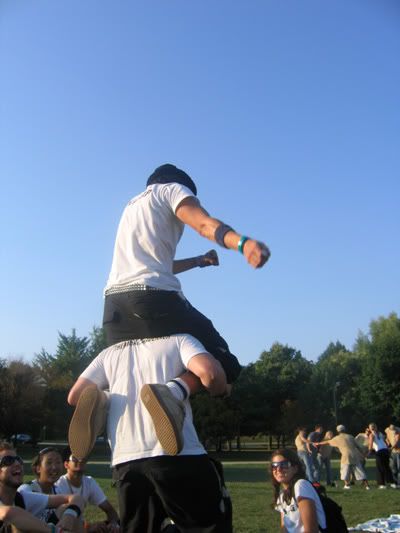 And also, quite a bit of this: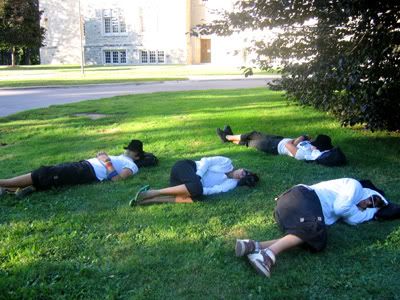 Post-O-Week has been a flurry of running around socializing. Busy, crazy, indulgent and wonderful. The Bloc Party concert was exhiliratiing, even though it was a constant struggle to see. The auditory delights made up for the patchy visuals.
It was this guy's birthday and a very nice night it was.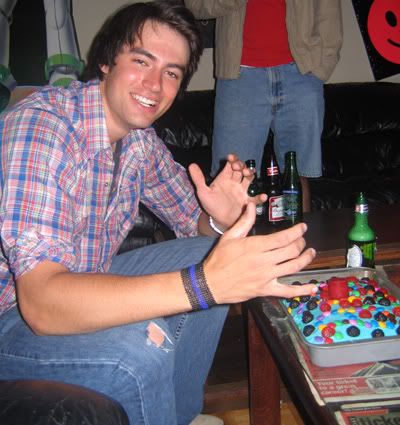 Lots of walk-homes on the comparably safe streets of London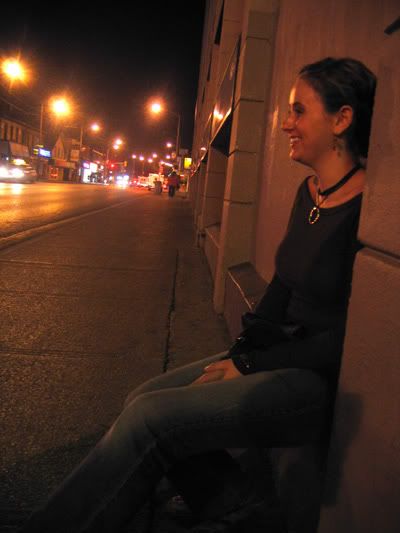 And a formal event. From mud-covered sandals and value village skirts to strech cotton dresses and hair ornamentation...Summer to fall is simplicity to decadence. It's all about the extremes right now, I guess.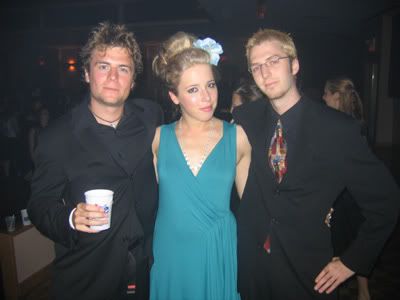 I know this post is different that my summer ones. Give me some time to find a nice writing groove.
More to come when I get my photobucket account sorted out...