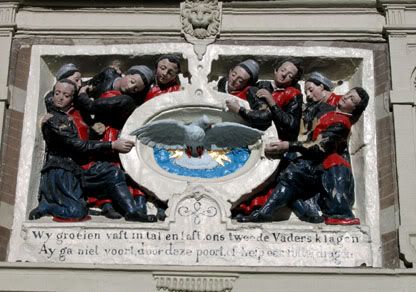 Behold Amsterdam: the only place I've been in Europe thus far, and only for a brief 6 hours during a stopover en route to Nairobi. Short, but it piqued my interest. Even though it was 8 am, the streets were empty (save for a few past-their-prime ladies of the night who were relegated to the morning shift and bitterly smoking on the fringe of the red light district), I couldn't help but grind my feet over the cobblestones and explore a little.
The long-awaited time has come to tread European and UK soil. I feel that watching Eurotrip on VHS last night sufficiently prepped me, and the rest can only unfold as it will.
So, my loyal readers (if anyone is out there) I will be faithfully documenting my trip right here.
On Thursday morning my "partner" and I are flying into London, and will begin the adventure from there. We've got minimal funds but a hell of a lot of resourcefulness (I hope), some protein bars, and I've got a new leather-bound pocket journal.
Until I arrive, I bid you adieu