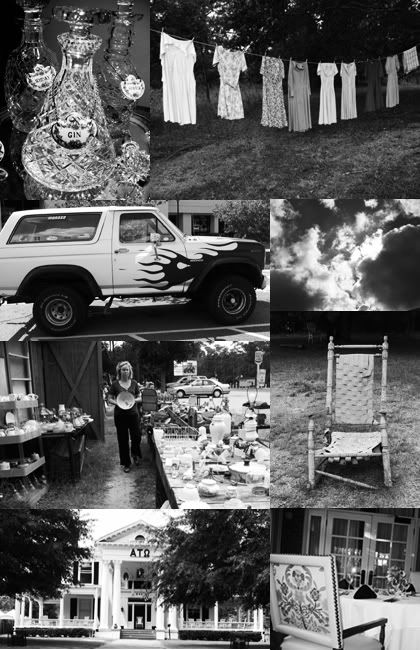 This time around, Northeastern Georgia still smelled like pine needles and summer flowers. Record-breaking temperatures scorched the streets until they shimmered at a heady 110 degrees fahrenheit.
It's incredible how much faster family vacations go by once one is grown-up. Now that I'm older, I enjoy antiquing instead of dreading being dragged out by my parents. If nothing else, antiquing in rural Georgia makes for fantastic people watching. Nothing beats browsing through old hats, while listening to an old man with a deep drawl (and shoes kicked up on his desk) comment on what he is hearing on his illegal police dispatch radio. That's entertainment--for him and me.
My grandparents are Ontarians turned southern gentlefolk. Their lifestyle was nice to step into: slowness and luxury in contrast to mine of business and penny pinching. They certainly set an example of what a lifetime of hard work can earn a person.
The last time I went, I was just about to start first year at Western. It feels like half my life has passed since then. It's weird that I'm not sure when I will be back next, but I hope it isn't 5 years again. So much changes over 5 years, and it makes me feel old!
Speaking of old, a homecoming trip is in the works, so please email me if you're interested in coming too.