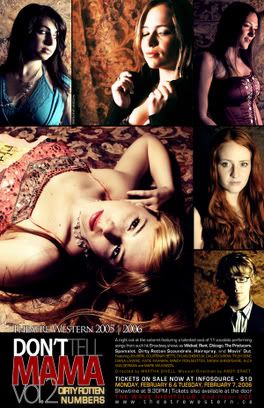 Forgive me for my absence. Also, forgive me for the above awkward pose.
That's right, yours truly, good old squished-face is in a production. Now that these ridiculous posters are all over campus compliments of J. Antonio Tan, I'm reminded that I better learn my songs and dances, cause the show is fast approaching. If only I hadn't worn too-low jeans to rehearsal, and consequently spent the whole night holding them up instead of dancing....maybe then I would know the choreography.
I'm so close to applying for grad school. 2 more days and they'll be sent off. I'm hoping at that point the daunting, condescending, figure-out-your-future-idiot cloud above my head will dissipate.
brb (tomorrow)